Power
by Ozphotovideo Studio
We're a team specialise in funeral photography & videography / Livestream to provide you and your loved ones a treasured memory to keep near or to send overseas. Filmed with love and care befitting a funeral service, our team can film funeral and burial services.
Area of Our Service
We're based in Western Sydney , but can travel to any where for your photo and video needs, Funeral photography and videography can capture moments that you might not even be aware of. They can allow you the chance to take it all in later, when you're feeling more yourself. Many people have told me that the process of arranging and organizing a funeral, as well as attending one, is unreal.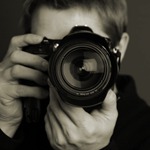 Funeral Photography
The goal of funeral photography is to capture the moments that are most important to close family and friends. It's the ideal way to create cherished memories that will last for many years, whether it's the flower spray, the grandchildren conversing, or old friends reuniting. We are a group of skilled photographers who are familiar with the special requirements of funeral photography. We are happy to collaborate with the funeral director to ensure a smooth service – and we are always discreet and professional. 3 hour Funeral Photography package Start from $900, We can customize package to your need, just contact us for a quote.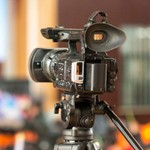 Video / Live Streaming
Videography is ideal for those who want to keep a recording of the memorial service for a long time. In today's world, filming is a popular option, especially in cases where close family and friends are unable to attend the funeral. Many people today lead increasingly busy lives and may be unable to attend a funeral due to travel, work, or family obligations. A filmed recording of a funeral allows those who are unable to attend to be included; they can view the recording and share their loved one's memory. 3 hours Live streaming or Videography + Edit start from $1200, we can customize package to your need, just contact us for a quote.